Here are 5 EXCLUSIVE BENEFITS you'll enjoy if you follow this FAILSAFE online small group Dutch course..
1. In 24 to 48 hours, you'll cover all the essential elements of the Dutch language at A2 or B1 level, so you'll ALWAYS know what you're talking about
You'll be enjoying LearnDutchOnline.nl' s no-nonsense way of learning Dutch – based on our own broad, professional experience from international, diverse and inclusive Amsterdam: straight, innovative and just undeniably good! The founders of LDO studied Dutch at the highest levels and are steaching or working with Dutch at high schools, organizations and institutions throughout the Netherlands. A LDO Teacher is really someone from the trenches! Experience it yourself, by joining one of the 6 exclusive, small and personal Learn Dutch Now!-groups starting each month (full = full). Scroll down to sign up now.
Learn the Dutch you need to pass your inburgering. Improve your life in the Netherlands with the LDN!-online Dutch courses. Or simply get all your money back!
This means you'll be presented with methods (included for FREE) that cut right to the core of the Dutch language in these online live group courses, giving you the exact tools you need to grasp the Dutch language – and improve all areas of your life in Holland from your very first lesson. That's why it's Learn Dutch Now! – the online small group Dutch course that makes you learn Dutch immediately.
Essential to our Dutch learning vision is LDO's Golden Money-Back Guarantee: if you somehow do not reach your goals with this or any other regular course from LearnDutchOnline.nl, you can get a FULL refund – no questions asked.
Convinced? Reserve your seat with the form below NOW.
2. You'll be taught by a native speaking, experienced instructor, who's actually studied Dutch, works with Dutch and has at least 10 years of teaching experience..
..and therefore can really teach you the language! All of our teachers are thoroughly and regularly trained and go through a strict selection procedure.
10 years is the minimum amount of teaching experience required to teach at LearnDutchOnline.nl – most of our teachers exceed this number by far.
---
Rather learn Dutch in your weekends? Then join the Weekend Group, available now! You can now follow the Learn Dutch Now!-course on every Saturday during fun and inspiring LATE afternoon classes! Perfect when you can't find the time to learn Dutch during the week. Ideal if you want to still enjoy your weekend after a long week of working. Scroll down to sign up NOW.
It's possible to follow the lessons on Monday-Thursday or Monday-Wednesday, Tuesday-Thursday or Tuesday-Friday or in the weekend. It all depends on the intensity you're looking for!
---
3. You can follow lessons during the week during the mornings, afternoons and evenings – and always compensate for a missed lesson
Do you prefer a morning group, from 9 to 11 AM? Or the later one, from 11 AM to 1 PM? There is always a group that fits in your busy schedule, as flexibility is one of LDO's core values. There are two evening groups and you can follows your LDN! lessons from Monday to Thursday. Pick the group that you think is best in the form at the end of this page and let's go!
4. You get materials, exams and certification FOR FREE, neatly delivered at your home
An example of one our methods is the renowned Delftse Methode. This method is included with this course to no extra charge, and will have you speaking and writing Dutch within no time.
5. Last but not least: in groups of max. 6 students you'll get optimal attention, practice AND explanation!
All of our groups lessons are kept small to maintain an optimal quality. Learning Dutch on this online group course is also a great way of making new friends..Have fun together while finally learning Dutch!
If you're looking for an affordable online small group Dutch course that has proven its worth, the LDN course is for you!
This immersive online small Dutch group course will give you guaranteed results, as it did with hundreds of student before you..
Will you be our next succesful LDN Dutch student? Scroll down to sign up!
During this personal Dutch group course you will be immersed in Dutch culture and actualities, since you will work on a deep level with all the relevant media, materials. You will also practice with exercises from the inburgeringsexamen. In 24 or 48 intensive, fun and effective lesson hours, depending on your preferences.
Come and learn Dutch for your inburgering, to improve your job and housing opportunities. For study in Holland. Love. And just for fun! In an effective small personal group setting – completely online. Saving you your valuable time and money!
Apply right now for this exclusive online small group Dutch course and secure your spot in your future classroom! Improve your life in the Netherlands, with an online group lesson from the comfort of your home. Make new friends. Learn Dutch using top-notch methods – both online and offline, delivered for free at your home. Always with a professional teacher that will have you learning Dutch with a smile on your face!
You will get, for only 339,54 euro's (24 hours, 6 weeks A2-level version):
A native speaking expert instructor, who actually studied Dutch, works in and with Dutch, and teach you the Dutch you need
Regular revision and testing, so you will stay motivated and achieve real results
A dynamic, interactive system; you will learn ready-to-use constructions and practical tools and tricks
Materials, certification and exams included – tried and tested – included, so you won't pay a dime extra
Learn Dutch fast and effectively online, when and where you prefer. In a fun & effective group setting at THE original Dutch Language Academy with over 12 years of experience!
*Get a 10% discount if you sign up for Learn Dutch Now with a friend or family!
You will love Dutch, as we do too! Dutch happens to one of our specialties – that's why we offer low-cost courses in English for expats, internationals and everyone else interested in learning our language. Our team consists of experienced, native speaking instructors that love the Dutch language, they are experienced writers, reporters, poets and more and they can't wait to share their love for Dutch with you!
Your instructors are native speaking experts and they know Dutch society, culture and language like no other, since all of them are Dutch with a solid background in language and education. Click here to sign up for the Learn Dutch Now-Group Course immediately.
Learning REAL Dutch the FUN and EFFECTIVE way!
You will like the Learn Dutch Now-course because of the group setting (6 students per group max), the regular testing and the flexibility. You will be provided a complete training of every aspect of the Dutch language; every session will cover at Dutch grammar, conversation, pronounciation and much more. Your instructors adapt to the group and always make sure every student is equally involved. You will certainly have fun on the LDN! course while learning Dutch!
Suitable for participants of any Dutch exam..
Looking to do the inburgeringsexamen or staatsexamen? Incorporated in the Learn Dutch Now group course are all the standard tests like inburgering, naturalisatie and other exams. You will be covering the essentials of these exams since you will be practising those during your sessions.. Reach at least an A2-level (CEFR) when you're done.
You will learn Dutch inside out, and leave every class with a smile!
After 3 months (the 48 hrs version) you will have at least an B1-level of Dutch based on the CEFR framework for languages. Reserve one of the limited spots right now and be well on your way to learning Dutch in a relaxed, practical and immersive setting!
Go for the engaging, exclusive and effective Learn Dutch Now online group course. This online small group Dutch course offers everything you're looking for in a language course – and much more. It is the most effective Dutch course you will find, that gives you true value. For only 339,54 euro's!
More reasons for you to apply for the effective LDN group course..
Learning Dutch in a small, exclusive group setting is a perfect way to connect with other internationals and expats. If you choose for one of our group courses, you will enjoy the added benefit of acces to our one-of-a-kind Dutch Connection Netwerk. DCN is a network connecting you with Dutch natives on the deepest level, sharing cultural capital, knowledge, experiences and of course fun and laughs. With DCN you can endlessly apply what you learn on of the courses and fully integrate in Dutch society!
Find anything you need in the Netherlands alot quicker. Read the LDO Blog.
You will visit famous Dutch museums, schools and neighbourhoods, which are members of your new Dutch network, during three unique educational trips (canceled because of COVID). That way, you can practive what you've learned during your Dutch lessons for beginners and intermediate beginners. You can follow these courses in addition to any app or online program you are already following, like Flowently, Duolingo or Babbel. There is a big difference when you are in an actual classroom. Learning alone is not as much fun as together with your new friends!
Are you looking for a truly effective, affordable online small group Dutch course? That'll effectively teach you A2 or B1 Dutch?
Look no further! You are most welcome as our new student on the real life small Learn Dutch Now group course. Follow the LDN Dutch group courses from wherever you want with a stable internet connection. For the 6-week A2 course, no previous knowledge of Dutch is required. If you are still between A1 and A2, you can also join this course. If you think you are too advanced for this course, just drop us an email at apply@learndutchonline.nl and we will check your Dutch level for free.
Why would you choose LearnDutchOnline.nl and not an individual teacher you'd find somewhere else?
First of all, LearnDutchOnline.nl is an official Dutch learning school. Our teachers went to the best schools in the Netherlands and went on to study and practice Dutch language and culture professionally and academically. LDO's has got 12+ years of experience with teaching the Dutch language and is without a doubt the original online Dutch school, from beautiful Amsterdam.
Follow these online small group Dutch lessons for beginners in the morning, afternoon and evening and even the weekend
Secondly, if you pick the Learn Dutch Now! – course from LDO, you always get our unique money-back guarantee. This means, if you do not reach your goals with your LearnDutchOnline.nl Dutch course, you get a FULL REFUND. You can rest assured we're not out to get your money; we just want you to learn Dutch in the best and honest way possible. Other than this golden guarantee, you can enjoy a 14 day standard cancelation period after you signed up for any LDO course online. This is standard Dutch law! Sign up fast, as there are only 6 small groups starting every month.
READY TO LEARN DUTCH NOW? SIGN UP HERE:
* By clicking on 'subscribe now!' you agree to LearnDutchOnline.nl's terms and conditions. You understand signing up using the above form creates a binding (payment) agreement in accordance with Dutch law and regulations.
---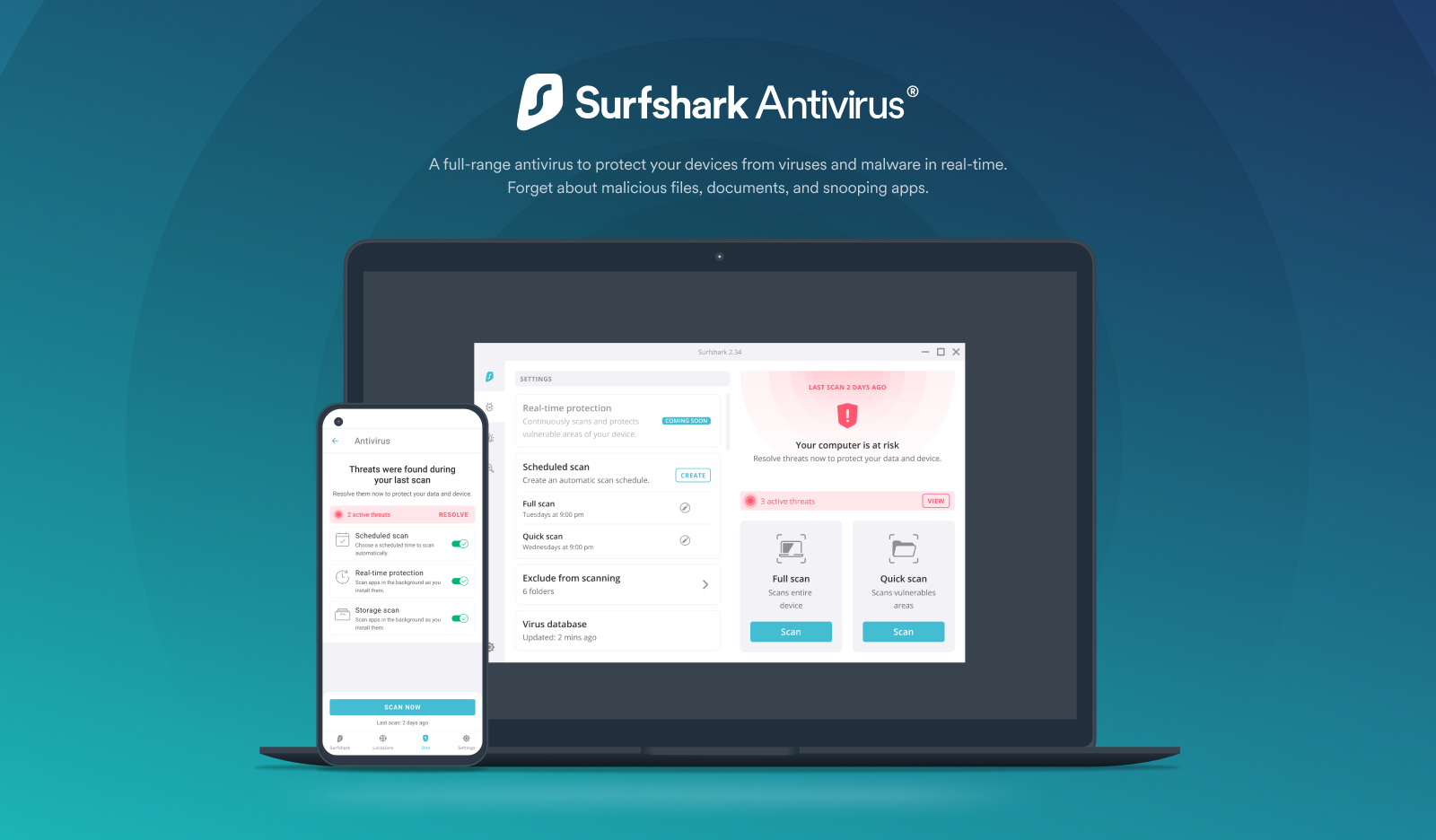 ---
Who can sign up and learn Dutch in this immersive and personal course?
The courses are open to anyone with motivation, looking for a serious Dutch A2 or B1 course providing real results. Most of our students are highly educated and work and live in popular Dutch expat cities like Amsterdam, Utrecht and Eindhoven.
Whether you are looking to learn Dutch for work or 'inburgering', or just for fun, you are at the right place. With LearnDutchOnline.nl you will learn real Dutch effectively during every single session from your motivating and motivated native Dutch instructors who actually studied Dutch language and culture. The original online Dutch school is here to teach you the Dutch you need, anywhere, at anytime – based on more than 12 years of professional experience.
Looking for a fun, affordable and effective Dutch group course, in a COVID-proof online classroom?
If you choose for the Learn Dutch Now groups course, you will be immersed in the Dutch language & culture, both actively and passively. In 4 fun hours a week!
Do the unique assignments and follow the dynamic & practical system in a small and effective group setting. You will certainly get a grasp of the beautiful and complex Dutch language. Before you realise it. Want to get started learning Dutch right away? Scroll down to register!
Become a real Dutchie with this FAILSAFE and FUN online Dutch course. At A2 or even B1 level!
There are only 6 seats per classroom on the Learn Dutch Now! course. That way the quality and learning experience of every individual student is guaranteed. If you are looking for the best online small group Dutch lessons, you just found it!
If you choose to follow a course from LearnDutchOnline.nl you'll get a truly effective and professional Dutch course. It means following Dutch courses with personal attention. You will be trained and taught from more than 12 years of experience!
Make sure to reserve your seat on this affordable and effective online small group Dutch course today. And start enjoying fun & effective Dutch lessons from a native speaking expert. Online, from the comfort of your home. With materials and exams always included! Go here for ALL of LearnDutchOnline.nl's courses.
---
Learn Dutch whenever and wherever you want in an effective online course with materials, certification and tests included or get your money back otherwise! LearnDutchOnline.nl is the original online Dutch school providing skilled expats from all over the world with the best online Dutch courses for over 12 years now. Click here to become our next succesful student of Dutch.